Kohala Window Cleaning About Us
Company Overview
Kohala Window Cleaning is a full service window cleaning company located on the Big Island of Hawaii. We are conveniently located and serve West Hawaii with affordable quality services for residential and commercial buildings. We believe honesty and hard work will lead to our success, so we base our business on these two values.
Professional Window Cleaning
Here at Kohala Window Cleaning, we pride ourselves on quality friendly service and customer satisfaction. By taking our time and using only professional window cleaning equipment, we guarantee shiny windows. For your peace of mind we are licensed and insured. Our company will always provide a free on site estimate and consultation for any service we provide.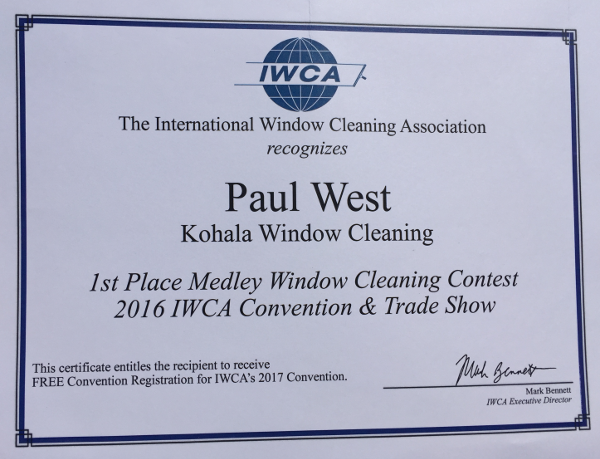 Other Cleaning Services More than a window cleaner...
Although, interior, exterior window washing and screen washing is our main business, we are happy to provide other services as well. We clean solar panels, mirrors, light fixtures and any type of glass in your household. Detailed new construction window cleaning is no problem. Kohala Window Cleaning also provides hard water stain removal and window sealing.
Affordable Rates
We are competitively priced and always strive to give our customers the best price we can. We never sacrifice quality and if you are not completely happy with the work we will return and complete the job to your satisfaction.